PE
At Onchan School, our PE lessons are delivered by both class teachers and MSR coaches. Throughout the academic year, our children experience a range of PE lessons focusing on Games, Dance, Gymnastics and Outdoor Adventure. Children also participate in a Daily Move, 10 minutes per day of exercise, to promote good physical and mental health.
For KS2, part of our school timetable is dedicated to swimming. From Year 3 to Year 6, children at Onchan will have weekly swimming sessions at the NSC Swimming Pool for 2 terms of the academic year. We currently run school swimming during Autumn and Spring Term.
While the children at Onchan School experience a range of sporting activities through PE lessons, we also offer a range of extra-curricular activities. We use our clubs to develop our school teams for various inter-school events.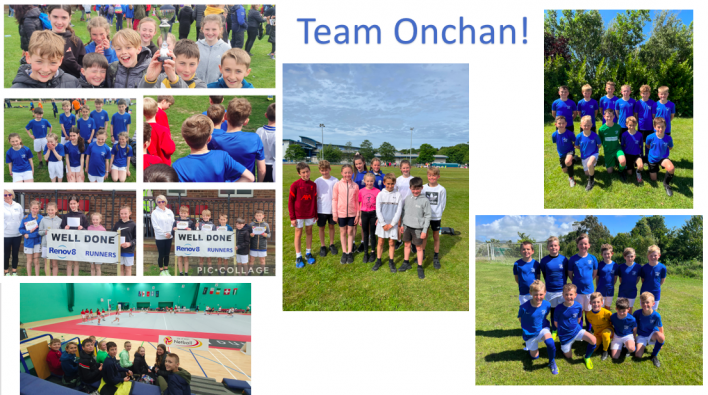 ICT

At Onchan School we use the Isle of Man ICT 2020 Framework to plan and deliver our ICT curriculum. The three main areas that we focus on are Digital Media, Applied ICT and Computer Science.
Children will have weekly ICT lessons building on the skills identified for their year group in the 2020 Framework.
ICT / Blended Learning
At Onchan School we use itslearning to send our week's home learning home. We also encourage children to use following websites to practice their reading, writing and times tables.
Click on the name below to go to your log in page!