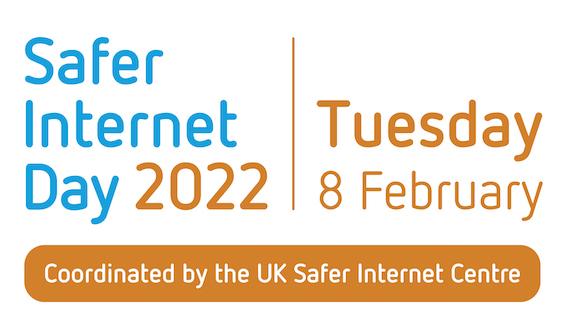 (From saferinternet.org)

Each year in the UK, Safer Internet Day explores a new issue or theme which is impacting the lives of young people in the UK. For 2022 the Day celebrates young people's role in creating a safer internet and the ways they are shaping the interactive entertainment spaces they are a part of. The platforms young people use are spaces for connection, community and collaboration, which is why the Day challenges them to foster supportive relationships and respectful communities, whilst equipping them with the skills they need to keep themselves and others safe in these spaces.
Speaking with young people is key to exploring their experiences on platforms where they can play games, interact with their peers and others, and take part in 'live' experiences such as video streaming. These platforms play such an important and positive role, providing young people with the means to interact with friends and as a great pastime, particularly during lockdowns.
However, there are some emerging safety issues in these spaces as well as issues young people have been navigating for some time; particularly the lack of respect individuals display towards each other, groups 'ganging up' against other groups, and the sense that it is easy to 'get away' with negative behaviour such as meanness, bullying and swearing. They speak about hate directed at particular groups, particularly LGBT+ users, and misogyny on gaming platforms. They tell us the apparent lack of consequences for negative behaviour has an impact on their safety and wellbeing.
We need to address these issues so that all young people understand what constitutes respectful behaviour online, and know what to do if they encounter hate or bullying directed at them or someone else. Our theme for Safer Internet Day is
All Fun and Games? Exploring respect and relationships online
At Onchan we want to start a conversation about the issues that can arise around our children's use of online games, whilst also acknowledging how important they are to many children and the positive impact they can have when we treat each other with respect and are aware of how to keep ourselves safe.
You can find out more about Safer Internet Day, as well as information, advice and resources to help you help your child to stay safe online at saferinternet.org
Don't forget to download the Safer Schools App. Information about how to log in to the app can be found here
Why not take a look at the videos below to help you start a conversation with your children at home.
--------
Children share some top tips for staying safe while using online gaming platforms
Here some children explain why online gaming is important to them and the positive impact it has on their lives
Find out more at https://saferinternet.org.uk/safer-internet-day/sa...